Year Four
Mrs. Weldon and Mrs. Dickinson
Do you want to know what we are doing in Year 4?
Things to Remember
Spellings will be given out on Friday to be tested the following Friday.
Reading books will be changed Tuesday and Friday.
Homework is distributed on Friday to be returned on the following Monday
Each half term children will be asked to complete a project about a class topic. Children will be asked to choose an activity from a list and will be given approximately three weeks to complete and return their work.
P.E. will be on Wednesday.
Below is a Long Term Overview of our topics this year.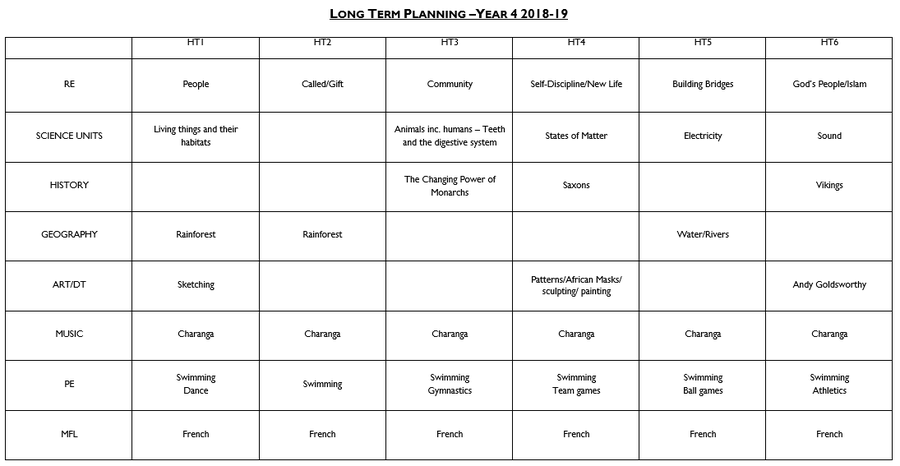 Fancy reading some free books online? Click here to have a look at the books on the Oxford Reading Tree website!
.